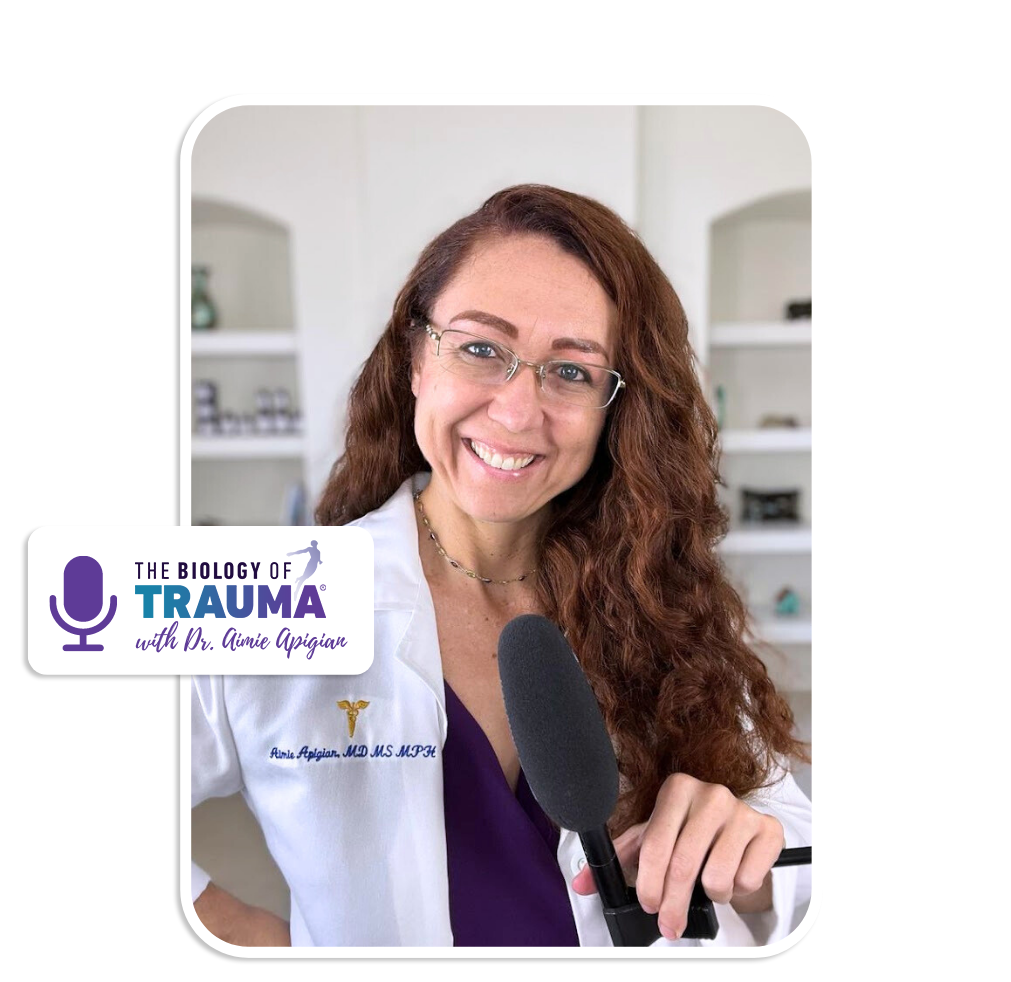 Biology of Trauma® Podcast
With Dr. Aimie Apigian MD, MS, MPH
Episode 45: Can Adoption Or Childhood Trauma Cause Bipolar?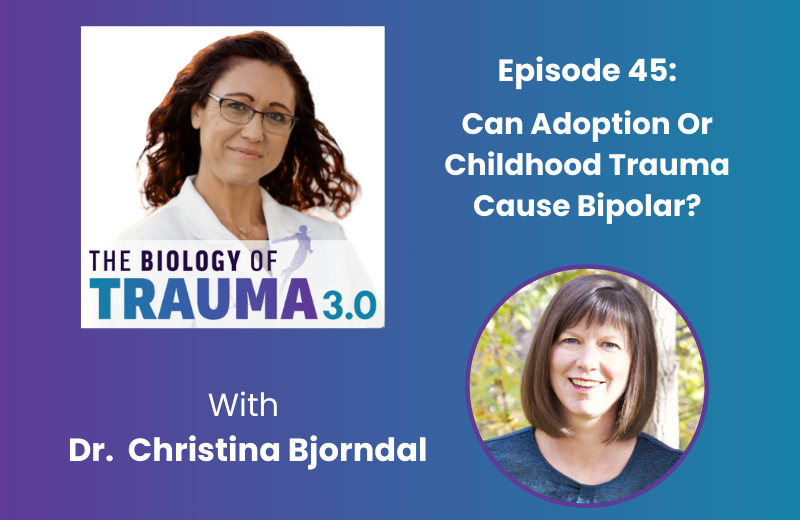 .."I understand that you may have been given a diagnosis, a label, been told to take medication, and yet you've come to me because you don't want that and you want to actually address the root cause. So let's do the work of rewiring for a secure attachment. Then, we'll see what the new baseline is, because it's so different once we actually work with the conditions that created this"..
Show Notes:
In this enlightening conversation with Dr. Christina Bjorndal, Dr. Aimie explores the connections between early traumatic experiences (including adoption) and mental health diagnoses including bipolar disorder. Dr. Christina, author of the book Beyond The Label: 10 Steps to Improve Your Mental Health With Naturopathic Medicine, shares her personal experiences with early life trauma, mental health labels, and ovecoming stigma on her path to healing. Her and Dr. Aimie explore alternative solutions to dealing with mental health diagnoses beyond psychiatric medications and discuss how "inner work" can be a power tool.
This episode answers the two related questions: Is a bipolar label related to early childhood trauma, and if so, is there a different solution to a bipolar label than psychiatric medication? 
In this episode, key topics that are explored include:
Is a mental health label helpful when dealing with stored trauma?

What are the root causes of bipolar symptoms?

How can early childhood trauma and adoption explain or influence bipolar diagnosis?

Can inner work replace mood medications when treating bipolar and depression?
Key Takeaways:
The challenges of maintaining mental wellness amidst societal changes and isolation

[03:42]

Dr. Christina shares her motivation for writing her book and her personal struggle with various mental health diagnoses

[04:17]

How patients can be labeled as non-compliant due to their response to medication

[07:00]

The impact of early life experiences, including in utero, and adoption on mental health and wellness

[08:47]

The importance of allowing oneself to feel and process emotions as a crucial step towards healing and mental wellness

[18:33]

Layers of healing and key steps to take toward mental health

[23:09]
More about our guest: Christina Bjorndal:
Dr. Christina Bjorndal, B.Comm, ND, graduated from UBC in 1990 with Bachelor of Commerce Degree with honors. She was Valedictorian of her graduating class. She completed her Doctorate in naturopathic medicine from the Canadian College of Naturopathic Medicine in 2005. She is one of the only licensed NDs in Canada who is considered an authority in the treatment of mental illnesses such as depression, anxiety, bipolar disorders and eating disorders. 
A gifted speaker and best selling author, she has shared her personal story and philosophy of wellness with audiences across North America and has appeared on many health summits and radio shows such as The Jenny McCarthy Show, and the docuseries "Interconnected". She is recognized as one of the top NDs to follow by two independent organizations. 
Dr. Chris has helped many patients navigate through labels and stigma towards physical, mental, emotional and spiritual wellbeing. Having overcome many challenges in the sphere of mental health, Dr. Chris is especially exceptional about sharing her motivational speeches about how to overcome barriers in life and to encourage others to achieve their full potential. She loves her work and balances it with a full, active lifestyle with her husband and son.
Know How Your Body Response To Trauma
Connect with me on social media
Products I recommend from this episode
Be safely guided step-by-step through the essential process for addressing stored trauma in your body.
Disclaimer:
By listening to this podcast, you agree not to use this podcast as medical advice to treat any medical condition in either yourself or others. Consult your own physician for any medical issues that you may be having.  This entire disclaimer also applies to any guests or contributors to the podcast. Under no circumstances shall Trauma Healing Accelerated, any guests or contributors to The Biology of Trauma podcast, or any employees, associates, or affiliates of Trauma Healing Accelerated be responsible for damages arising from the use of the podcast.
Comment Etiquette:
I want to hear from you!  I would love to hear your thoughts on this episode and let's make them constructive! A few requests: Please refrain from including URLs and using yours or someone else's business name to steer clear of spam.  Please do use your personal name or initials. 
Let's have a constructive, positive and productive discussion!
Have a question? Want to leave a comment? I want to hear from you.