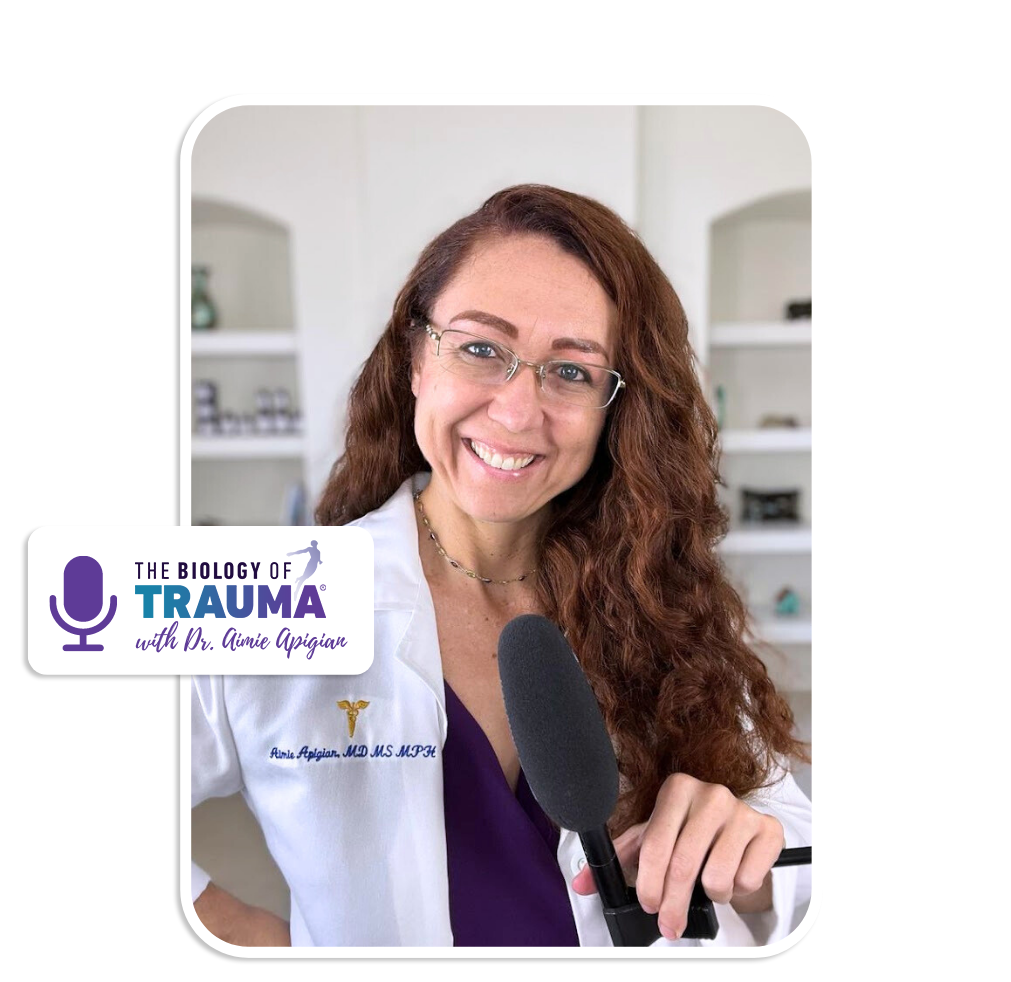 Biology of Trauma® Podcast
With Dr. Aimie Apigian MD, MS, MPH
Episode 43 - How Do We Apply Energy Medicine For Trauma Healing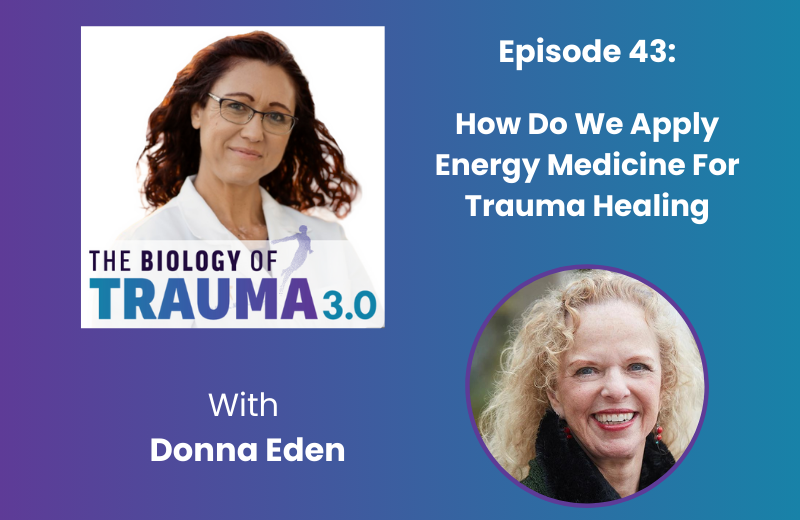 "..We can heal ourselves. Yeah. We can heal ourselves and the energies that run through us are the basis for everything, everything.."
Show Notes:
In this enlightening episode of the Biology of Trauma podcast, Dr. Aimie delves into the mysterious and transformative world of energy medicine. With the guidance of Donna Eden, a pioneer in the field of energy medicine, listeners will gain insights into the profound potential of energy medicine for healing and transformation. Donna shares her personal journey of overcoming multiple sclerosis and other health challenges using energy medicine, emphasizing the importance of understanding and balancing our body's energies. The episode aims to answer the question: How do we apply energy medicine for trauma healing?
Key Takeaways:
The world of energy medicine, its relation to trauma, and Donna's personal story overcoming health challenges

[03:31]

The impact of trauma on our energy systems, especially the triple warmer

[08:16]

Balancing our body's energies for overall well-being

[12:34]

The connection between our energy points and our emotions, insecurities, and past traumas

[17:00]

The role of the spleen in feeding the heart with a sense of safety

[18:34]

Techniques to protect our heart and find joy amidst challenges

[21:12]

Understanding the pain underneath the rib cage and its relation to small intestine meridian

[24:56]

How energy medicine affects your relationships

[28:42]
Interested to learn more about what I do? Click here.
Find More About Donna Eden
Donna Eden started teaching Energy Medicine classes in the late 1970s. Since then, her work has touched millions of people across the globe, introducing them to the healing and restorative power of their body's own energies.
Her approach hit a cultural nerve, a hunger in people to take charge of their own health and healing through simple techniques that could be easily applied. Donna's husband, David Feinstein, began to collaborate with her in bringing Energy Medicine into the world. With her daughters, Titanya Dahlin and Dondi Dahlin, and their partners.
Today, this small family team is at the hub of a large and growing movement that has become one of the bright lights in holistic health.
Know How Your Body Response To Trauma
Know How Your Body Response To Trauma
Connect with me on social media
Products I recommend from this episode
Starters Basic Bundle for Energy – This provides your body with key essentials that can help get you unstuck, have deeper, more restorative sleep, and enhance your energy levels.
Be safely guided step-by-step through the essential process for addressing stored trauma in your body.
Disclaimer:
By listening to this podcast, you agree not to use this podcast as medical advice to treat any medical condition in either yourself or others. Consult your own physician for any medical issues that you may be having.  This entire disclaimer also applies to any guests or contributors to the podcast. Under no circumstances shall Trauma Healing Accelerated, any guests or contributors to The Biology of Trauma podcast, or any employees, associates, or affiliates of Trauma Healing Accelerated be responsible for damages arising from the use of the podcast.
Comment Etiquette:
I want to hear from you!  I would love to hear your thoughts on this episode and let's make them constructive! A few requests: Please refrain from including URLs and using yours or someone else's business name to steer clear of spam.  Please do use your personal name or initials. 
Let's have a constructive, positive and productive discussion!
Have a question? Want to leave a comment? I want to hear from you.