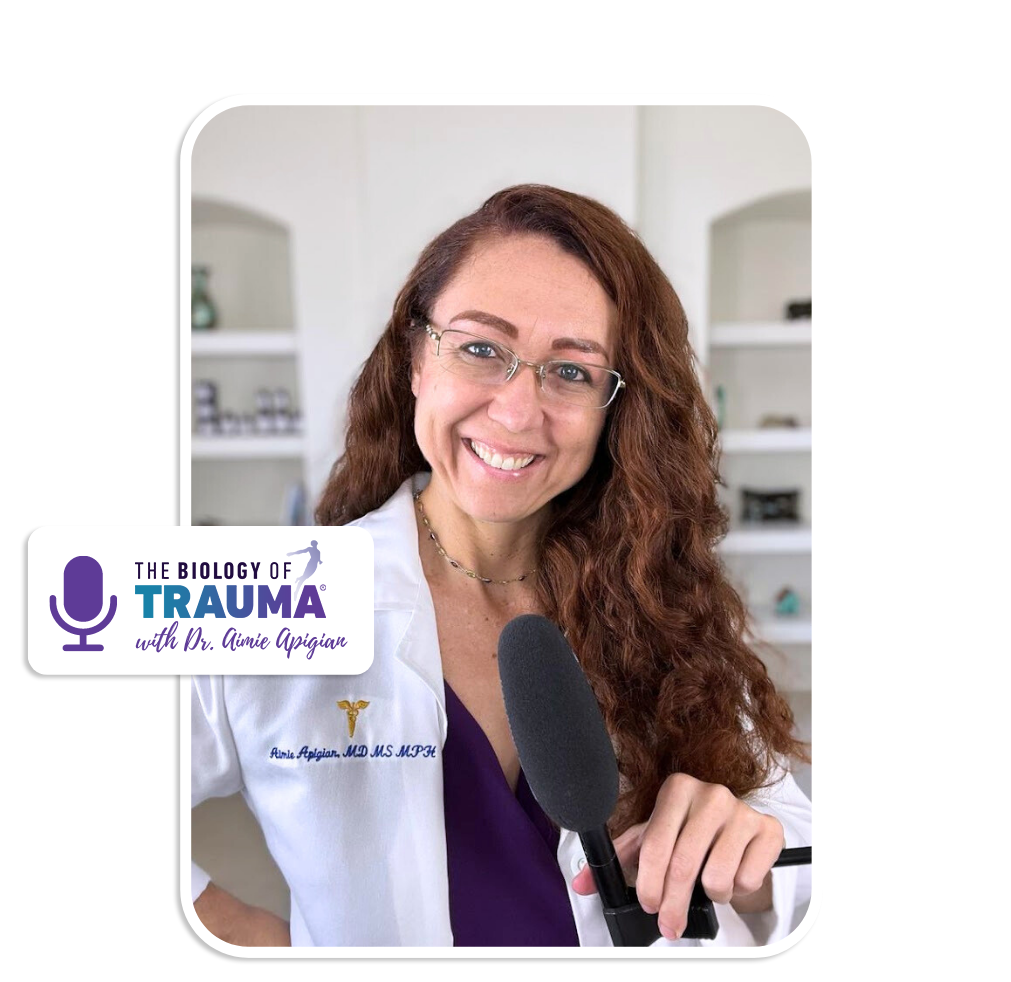 Biology of Trauma® Podcast
With Dr. Aimie Apigian MD, MS, MPH
Episode 42: Unlocking The Role Of Disguised Grief in Health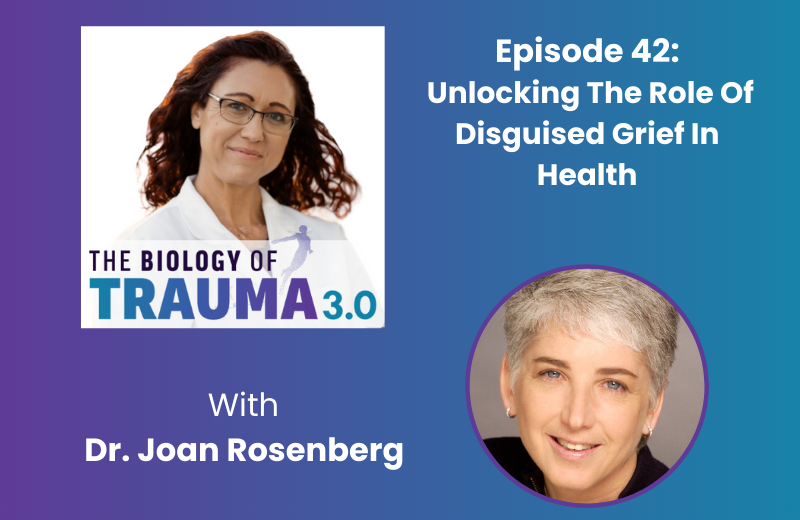 "..Unpleasant feelings are designed for protective purposes. That's why they exist. So think unpleasant feelings for protection and pleasant feelings exist for connection..."
Show Notes:
In this episode, Dr. Aimie Apigian and Dr. Joan Rosenberg explore the complex relationship between emotions, particularly disguised grief, and our overall well-being. The episode is divided into two sections: the first delves into the concept of disguised grief and its impact on health, while the second offers strategies to manage emotional responses. Dr. Rosenberg shares her unique perspective on why we should lean into unpleasant feelings and how they serve protective purposes. The episode aims to answer the question: How do our emotions, particularly disguised grief, affect our biology and overall health?
What you will hear in this episode:
Key Takeaways:

Understanding the protective purpose of unpleasant feelings [03:00]

The concept of disguised grief and its impact on health [05:00]

The role of the vagus nerve in emotional regulation [09:00]

The importance of being emotionally present [13:00]

The Grief Reset Protocol by Dr. Joan Rosenberg [25:00]

The high energy cost of shutting down emotions [14:00]

The essence of aliveness is in the range of feelings we experience [06:00]

The 90-second rule for riding the wave of unpleasant feelings [12:00]

The categories of disguised grief: what we got and didn't deserve, what we deserved and didn't get, what never was, what is not now, and what may never be [18:00]

The societal lack of understanding how to deal with disguised grief [24:00]
Interested to learn more about what I do? Click here.
Know How Your Body Response To Trauma
Know How Your Body Response To Trauma
Connect with me on social media
Products I recommend from this episode
TRI-Magnesium Sleep – combines three highly absorbable forms of magnesium with relaxation-supporting botanicals to promote restful sleep. This easy-to-mix powder provides 300 mg of elemental magnesium per serving. The botanicals in this product may support a healthy response to stress and enhance sleep quality and duration. With a delicious lavender and lemon flavor, it is naturally sweetened with monk fruit and does not contain artificial sweeteners or stevia.
Be safely guided step-by-step through the essential process for addressing stored trauma in your body.
Disclaimer:
By listening to this podcast, you agree not to use this podcast as medical advice to treat any medical condition in either yourself or others. Consult your own physician for any medical issues that you may be having.  This entire disclaimer also applies to any guests or contributors to the podcast. Under no circumstances shall Trauma Healing Accelerated, any guests or contributors to The Biology of Trauma podcast, or any employees, associates, or affiliates of Trauma Healing Accelerated be responsible for damages arising from the use of the podcast.
Comment Etiquette:
I want to hear from you!  I would love to hear your thoughts on this episode and let's make them constructive! A few requests: Please refrain from including URLs and using yours or someone else's business name to steer clear of spam.  Please do use your personal name or initials. 
Let's have a constructive, positive and productive discussion!
Have a question? Want to leave a comment? I want to hear from you.