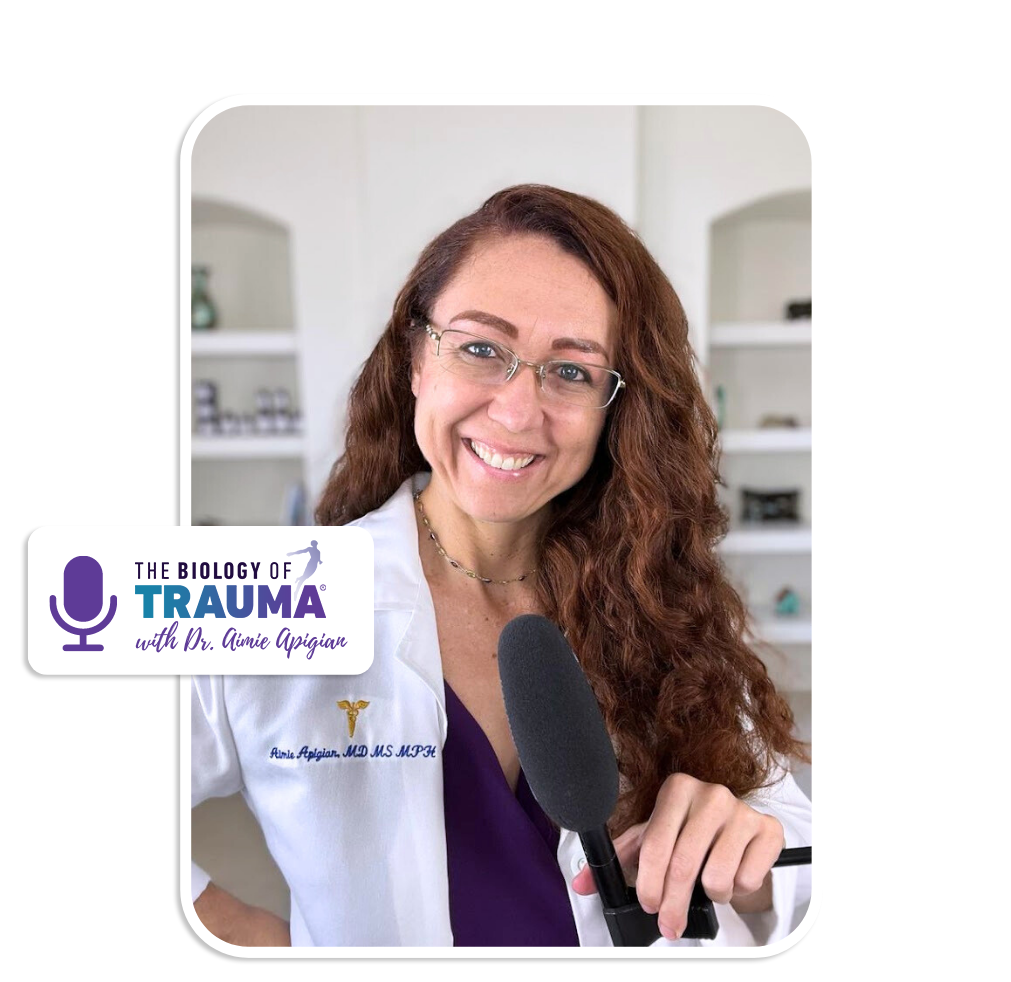 Biology of Trauma® Podcast
With Dr. Aimie Apigian
Episode 26: Doing Trauma Work Safely: The One Thing You Need To Do Before Processing Your Past
Show Notes
Have you ever begun a trauma-healing journey, jumping straight to the healing part only to find that you have wasted time, money, and created more confusion than you solved? This is most likely because you skipped the first step. Today I will be sharing openly some of the mistakes that I've made, the lessons learned, and the main question we will focus on today: What is the one thing you NEED to do before processing trauma?
You'll learn:
The first step in processing trauma
The importance of regulation
Why you need to create a felt sense of safety in your body
Timestamps:
[2:05] My story about troubling issues with my son

[6:37] What I was doing wrong

[8:36] The first step: Regulation

[15:02] First step is creating a felt sense of safety
Interested to learn more about what I do? Click here.
Connect with me on social media
Products I recommend from this episode
Magnesium Calm
– If you want better sleep and to ease brain inflammation then taking this supplement will help you.
Be safely guided step-by-step through the essential process for addressing stored trauma in your body.
Disclaimer:
By listening to this podcast, you agree not to use this podcast as medical advice to treat any medical condition in either yourself or others. Consult your own physician for any medical issues that you may be having.  This entire disclaimer also applies to any guests or contributors to the podcast. Under no circumstances shall Trauma Healing Accelerated, any guests or contributors to The Biology of Trauma podcast, or any employees, associates, or affiliates of Trauma Healing Accelerated be responsible for damages arising from the use of the podcast.
Comment Etiquette:
I want to hear from you!  I would love to hear your thoughts on this episode and let's make them constructive! A few requests: Please refrain from including URLs and using yours or someone else's business name to steer clear of spam.  Please do use your personal name or initials. 
Let's have a constructive, positive and productive discussion!
Have a question? Want to leave a comment? I want to hear from you.